News
Gardening: How to Plant a Rose Bush by Anika in Silverdale, Dobcroft, Sheffield, S11
Today I am going to show you how to plant and grow a rose bush, in fact I will be planting 3 rose bushes which my dad bought from Asda. They are Galway Bay (pink), Casino (Yellow) and Red Devil (red)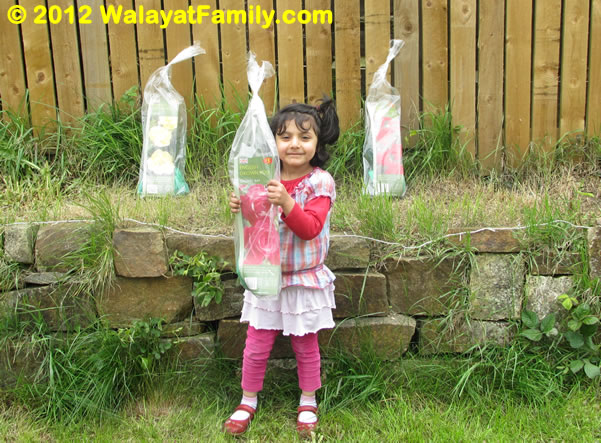 First thing to do is to dig three holes for the rose bushes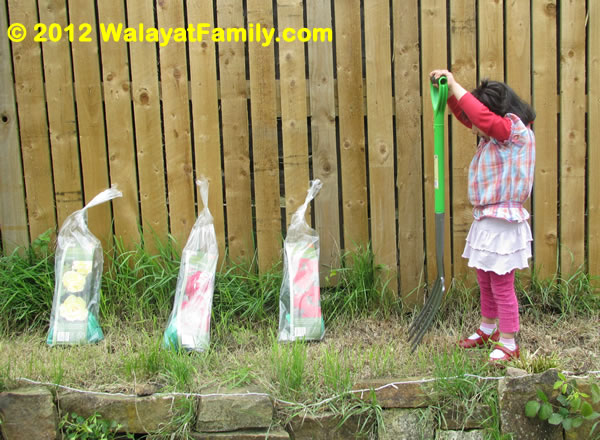 This is very hard work, Dad can dig the holes for me?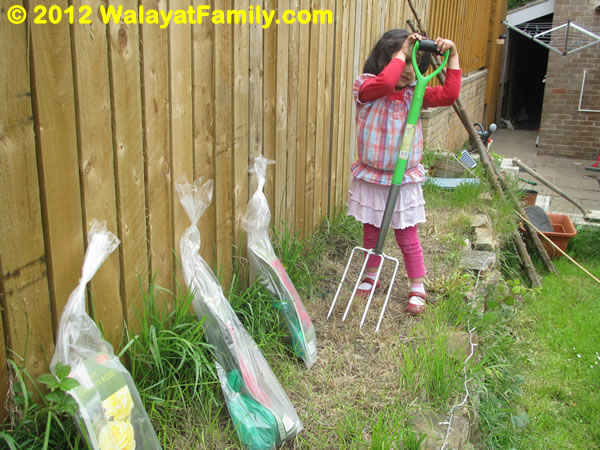 Now we need to soak the roots in water before planting.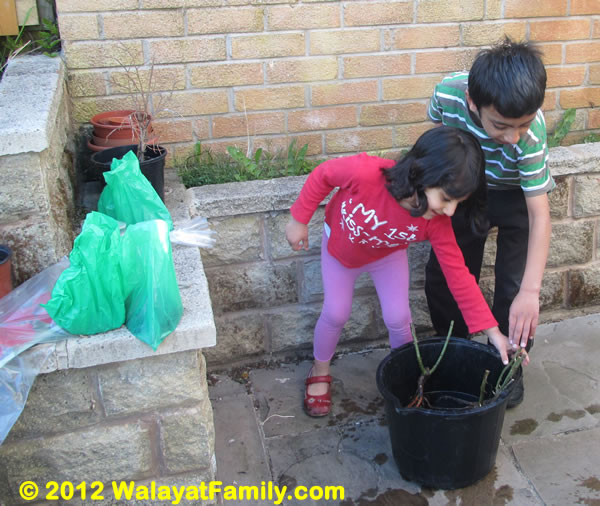 Now we need some good growing compost to make sure the rose bushes get a good start.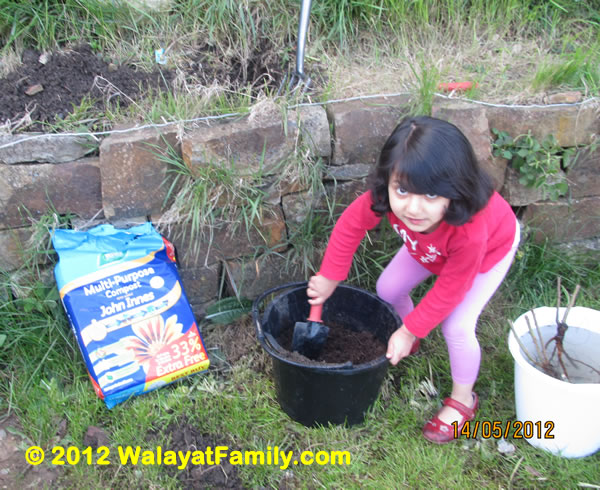 Now to plant the rose bush roots firmly into the hole that I have already partially filled with compost.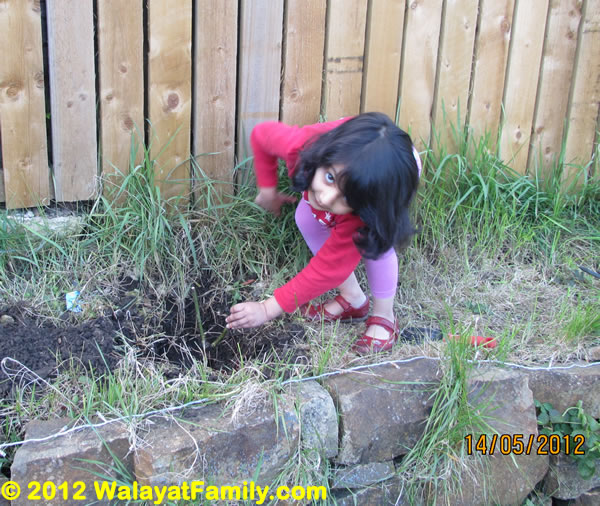 Next fill the around the rose bush with more compost.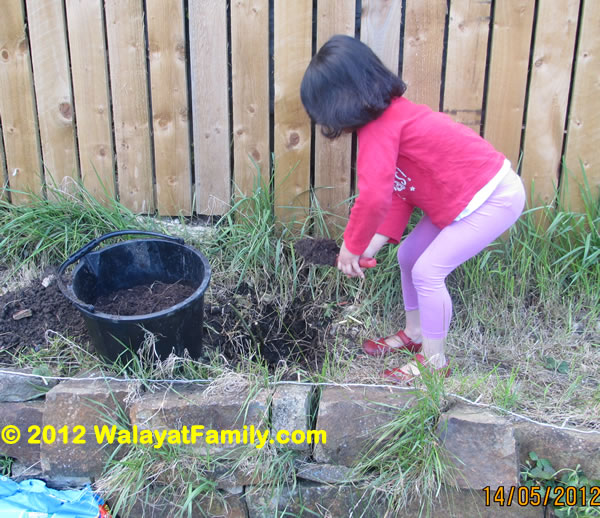 The final step is to firm the soil around the stem of the rose bush so that it remains upright and won't get blown over whilst the roots are growing.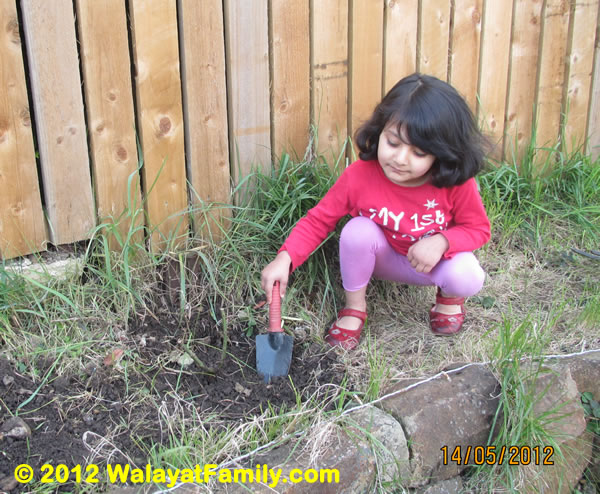 The newly planted rose bush needs a good amount of watering.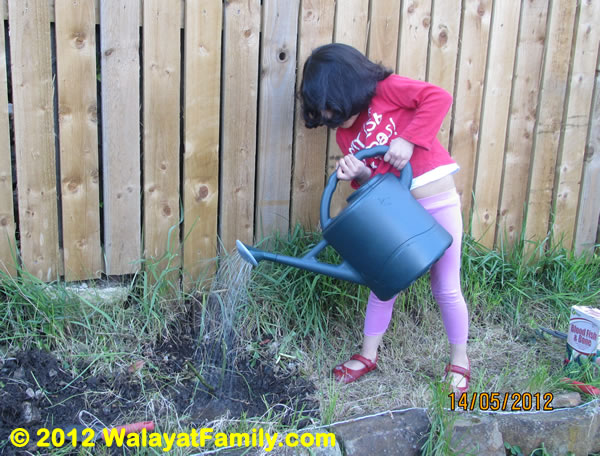 That's one done and two more to go!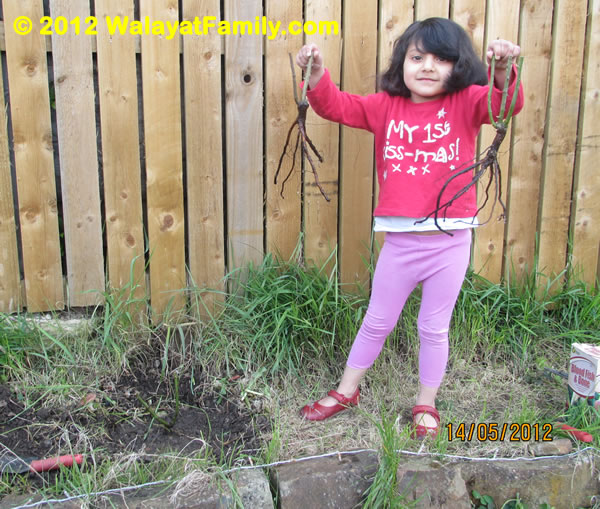 About 20 minutes later, that's three rose bushes planted - That was easy!, Now to wait for the rose bushes to grow, which should not take too many months to show some flowers.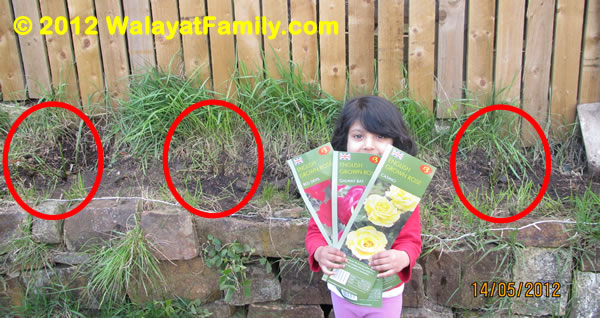 By Anika Walayat
Copyright 2012 WalayatFamily.com - All Rights Reserved