News » Fun Time
This week the producers of Channel 4ís Gogglesprogs came to our school, Dobcroft Juniors to choose some children who will be sat on a sofa and watch TV, and then they will film how they react to what they are watching, so it is a kidís version of Goggle-box.
In this video I explain what happened, so you know too what to expect when they come to your school scouting for children.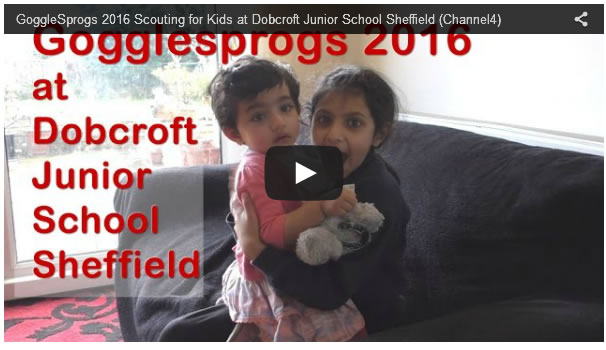 Subscribe to our channel for more videos in this series https://www.youtube.com/user/WalayatFamily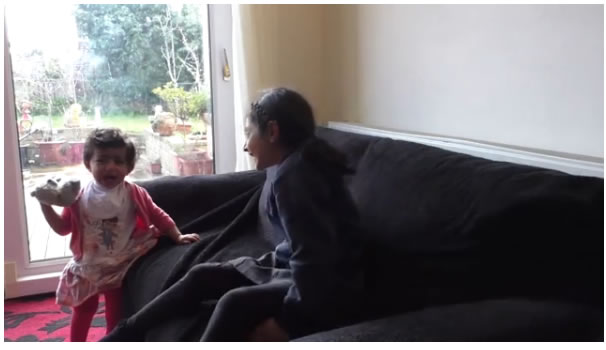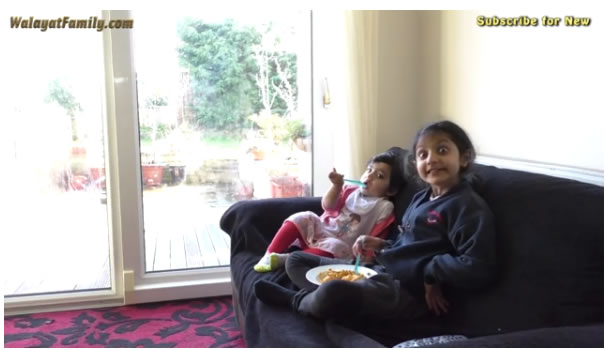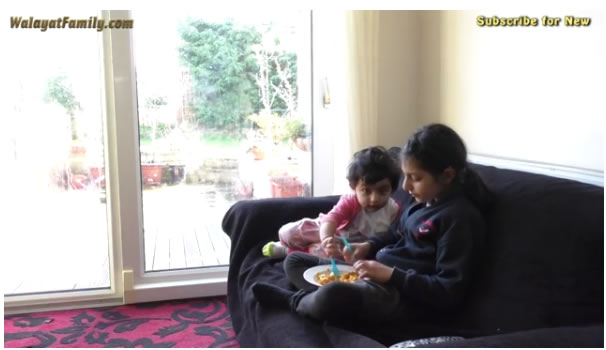 What's it like to watch an IMAX 3d movie ?
Find out now as the youngsters watch Jurrasic World at the Sheffield Cineworld IMAX cinema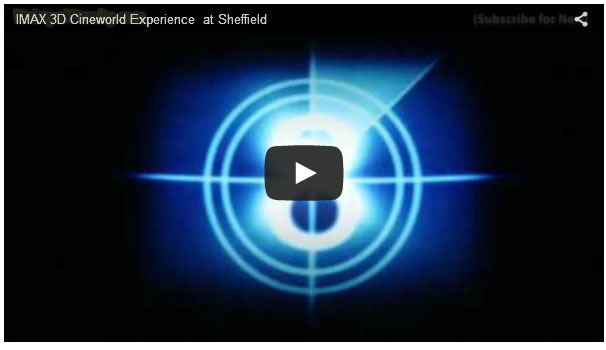 Subscribe to our channel for more videos in this series https://www.youtube.com/user/WalayatFamily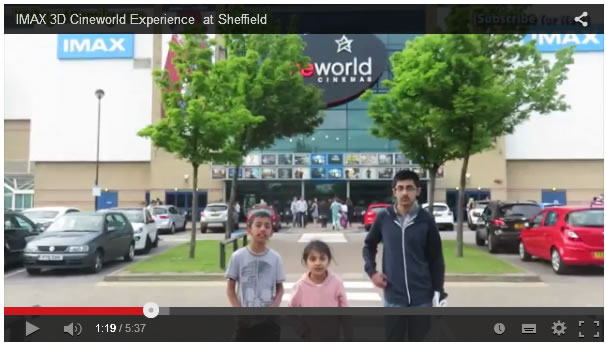 The fairs in town this summerís day at Endcliffe Park Sheffield, so off we all go to enjoy the fun of the fair.
The first ride of many will be on the.... Ghost Train!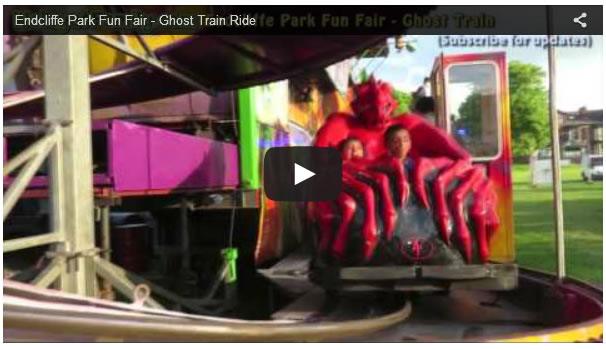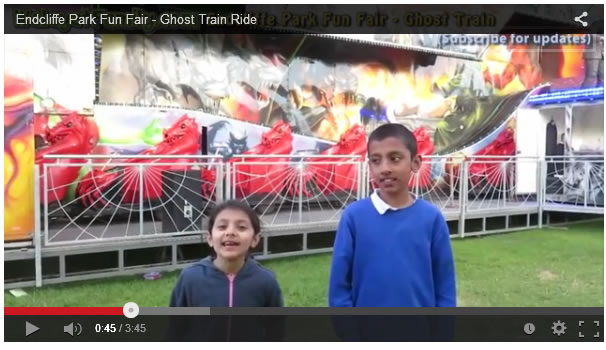 Its now 1 year later since I last sang Sofia the First's 'Rise and Shine' so lets see if my singing has improved.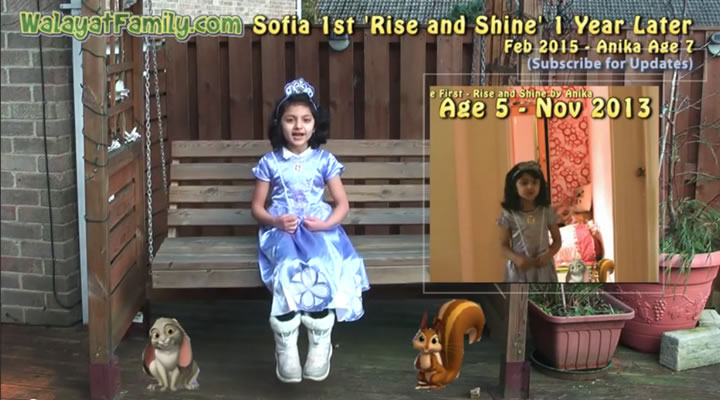 Come on everyone sing along with me.
I used to go to sleep at night
So thankful for my simple life
Up at all the stars I would be gazing
An ordinary girl it seems
But never in my wildest dreams
Did I imagine something so amazing
Cause then in just an instant
All of that changed
Now my whole life is rearranged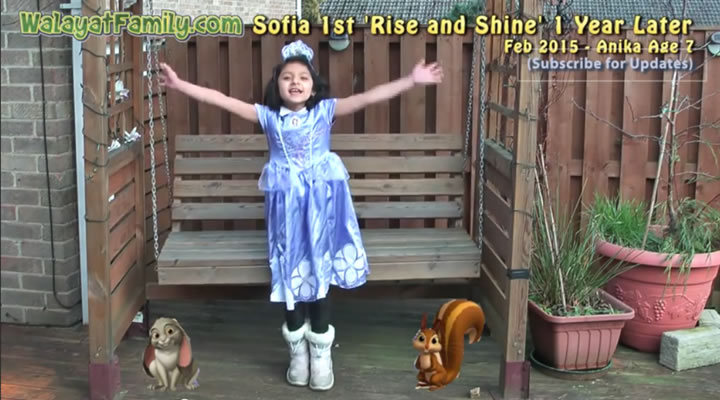 It's time to rise and shine
Wake up and make the day mine
In this brand new world
I'm at the starting line
But I know deep down that it will all be fine
'Cause I'm gonna rise
And shine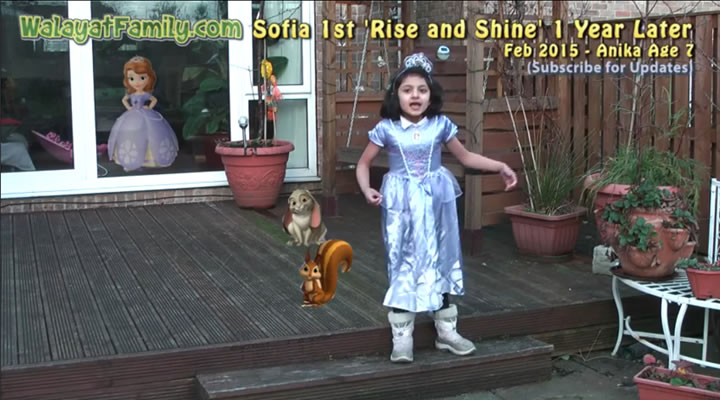 And suddenly out of the blue
I woke up to a dream come true
If this is just a dream, then please don't wake me!
To the castle swept away
Being a princess in a day
And now I'm wondering where this road may take me

My big brother Adnaan has been naughty in the car, swearing, shouting at Sami when he was not feeling well.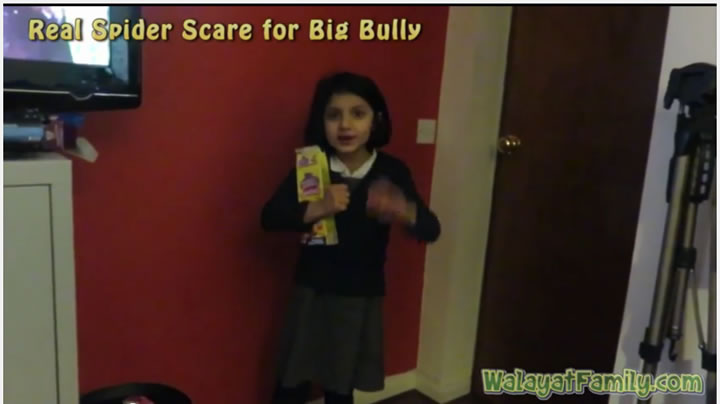 Lets get revenge, my idea is to go upto him in the computer room and shout at him from behind to scare him, but my Dad says he has a better idea.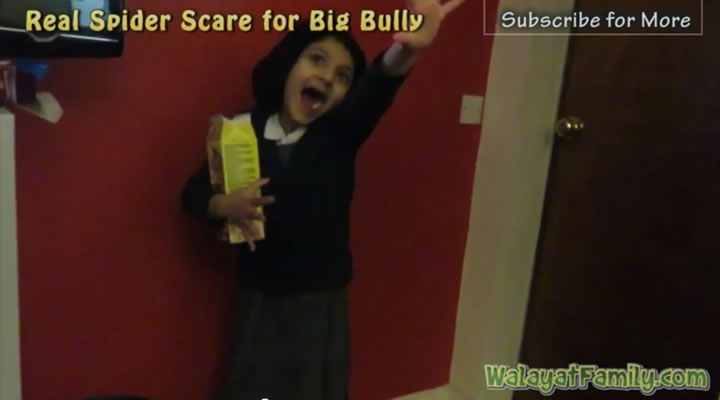 A Spider! Lets See what happens!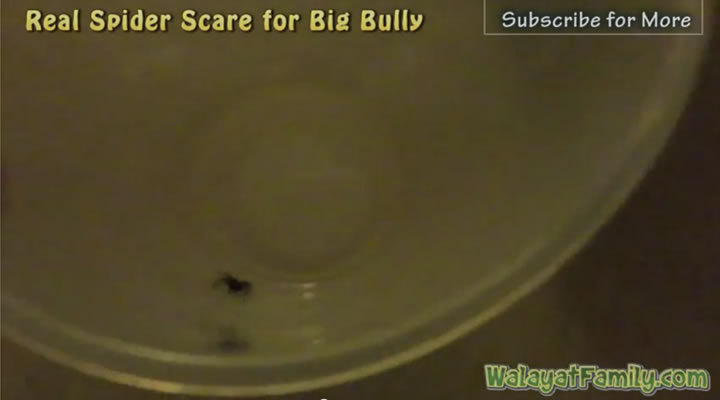 What was that?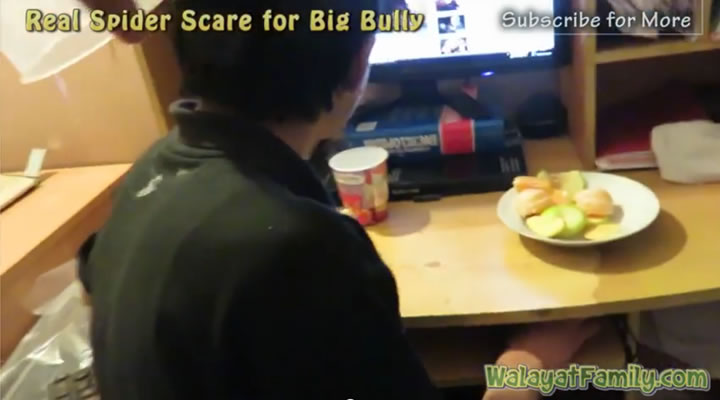 Spider! - And the screaming starts!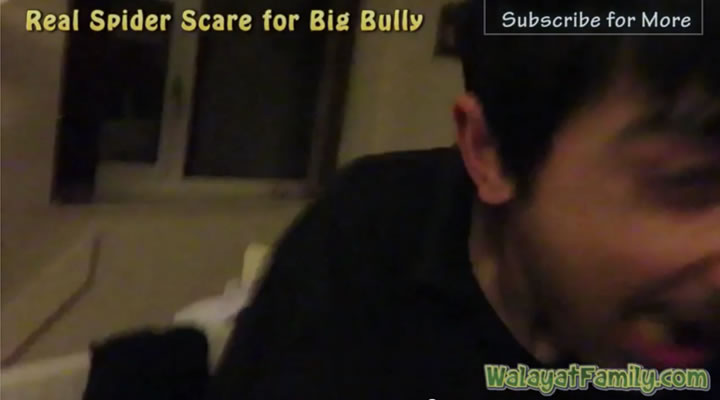 Adnaan's trying to use Sami to rub the spider off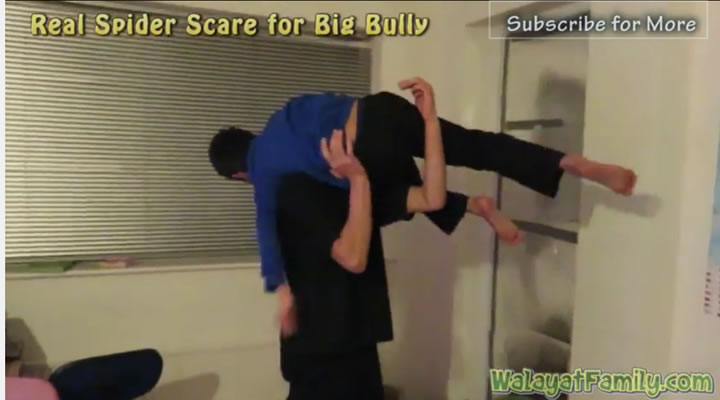 This is my (Anika) review of using the Oclulus rift virtual reality headset at the Insomnia Games conference (youtube video)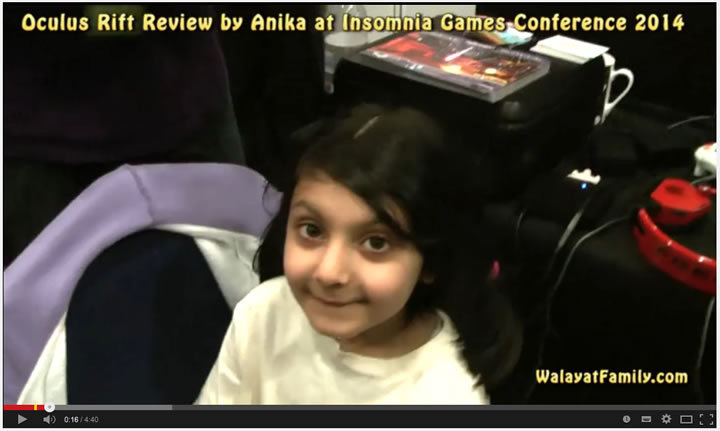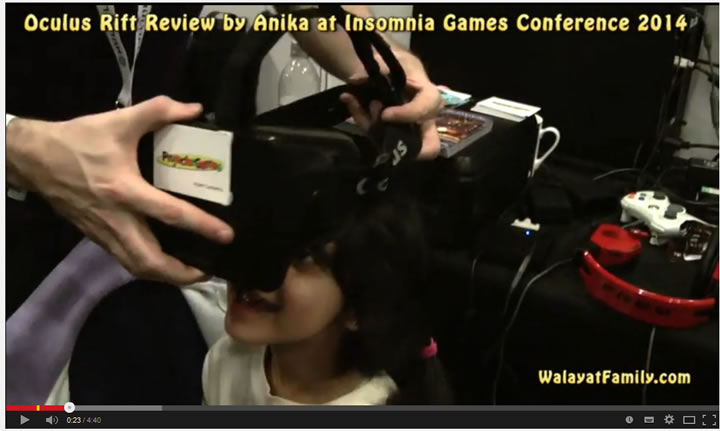 It was quite exciting to see the snow falling around me in 3d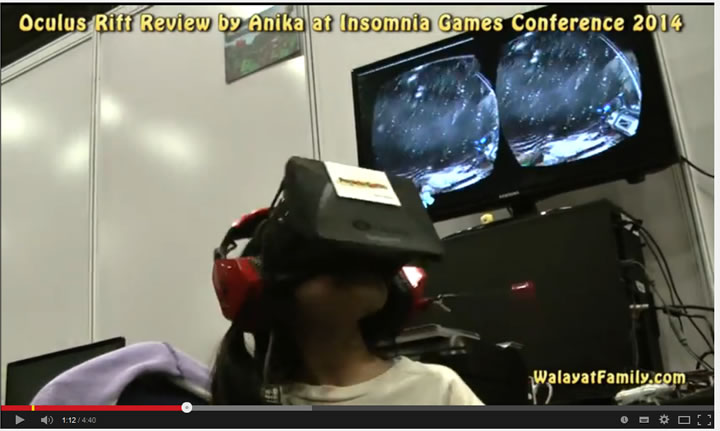 I was moving around and you could even look down and there were things there, I saw the mine craft things.
It was awesome, you saw lots of good things, like a mine craft robot and they tried to get me but they could not get me.
I hope you enjoy my rendition of Sofia The First Rise And Shine song for everyone on youtube and especially all of my friends at Dobcroft School, Sheffield.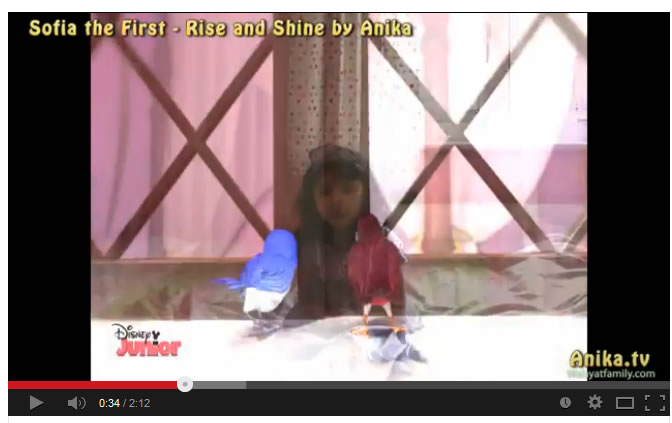 Remember to Sing along with Anika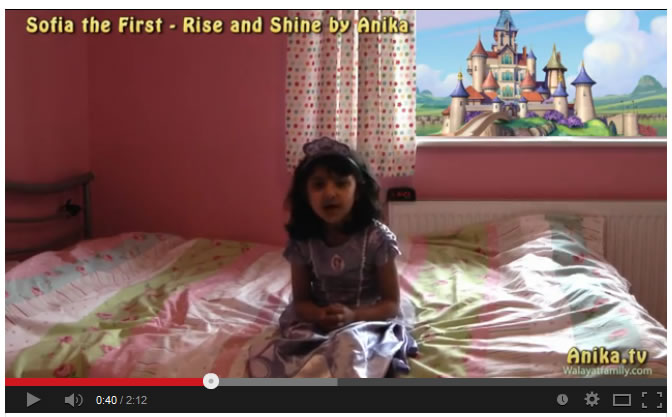 Sing a long with Anika of Dobcroft School, Sheffield as she becomes the real Sofia the First Princess.
I was a girl in the village doing all right.
Then I became a princess over night.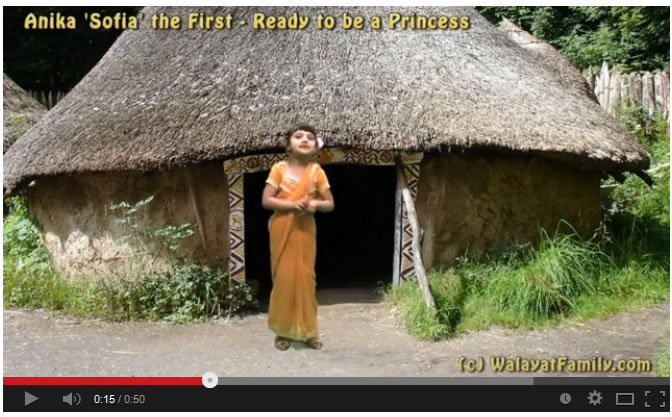 Now I try to get it right, so much to learn and see.
Up in the castle with my new family. In a school just for royalty.
A hole enchanted world just waiting for me.
Im finding out what being royal's all about(Sofia the first)
Making my way is an edvencter every day!
(Sofa) it's gonna be my time to show them all that I'm Sofia the first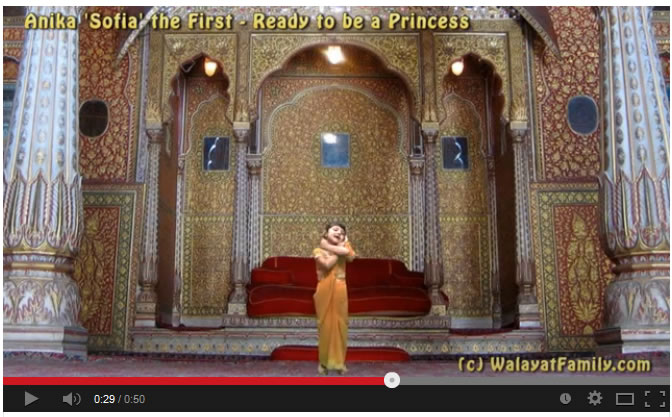 By Anika Walayat
Walking in the Air - Sing along with Sami of Greystones School.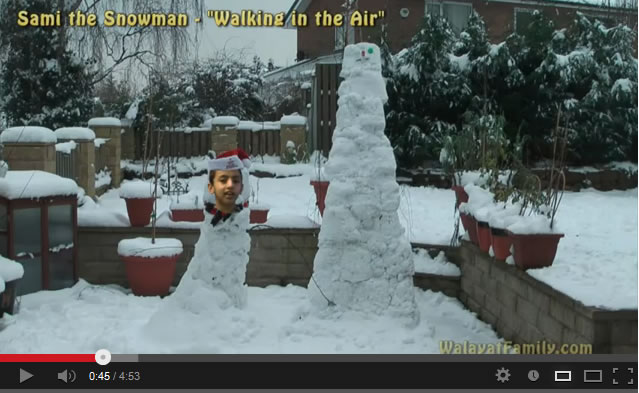 We're walking in the air
We're floating in the moonlit sky
The people far below are sleeping as we fly
I'm holding very tight
I'm riding in the midnight blue
I'm finding I can fly so high above with you
Far across the world
The villages go by like dreams
The rivers and the hills, the forests and the streams
Children gaze open mouthed
Taken by surprise
Nobody down below believes their eyes
We're surfing in the air
We're swimming in the frozen sky
We're drifting over icy mountains floating by
Suddenly swooping low
On an ocean deep
Rousing up a mighty monster from his sleep
And walking in the air
We're dancing in the midnight sky
And everyone who sees us greets us as we fly
We're walking in the air
We're walking in the air
By Sami Walayat of Greystones School
The Battle of Armageddon, The world ends today!
Watch the Earths FINAL battle!
The Mayan Calendar may be wrong but the Prophecy is True!
Revelation 16:12-21 "And the sixth angel poured out his vial upon the great river Euphrates; and the water thereof was dried up, that the way of the kings of the east might be prepared. 13 And I saw three unclean spirits like frogs come out of the mouth of the dragon, and out of the mouth of the beast"
Soldiers Prepare for Battle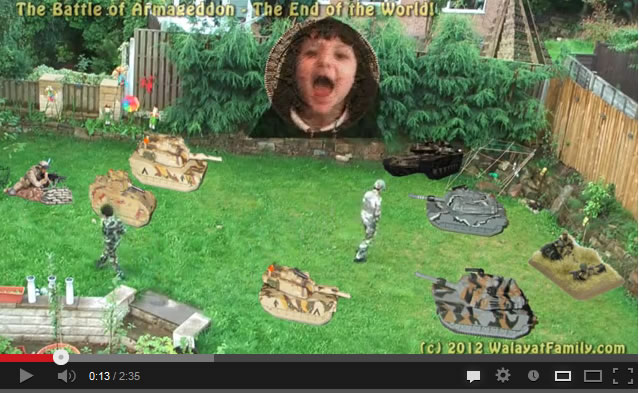 The forces of Sami claim the first victory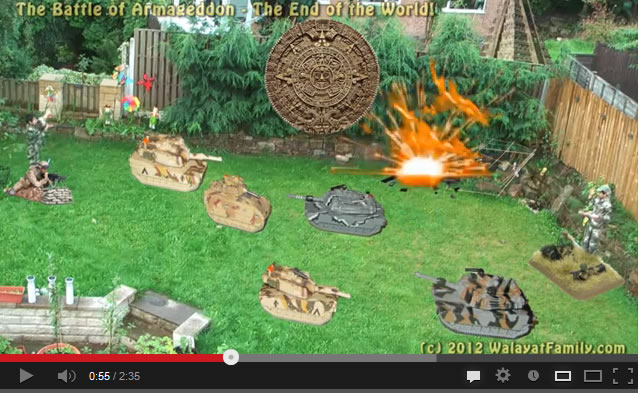 Much bloodshed and devastation later, the forces of Sami destroy the forces of Adnaan's last tank.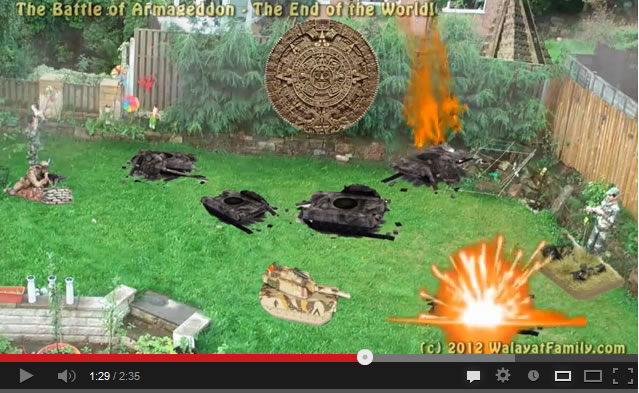 with his tanks destroyed Adnaan calls in an nuclear air strike.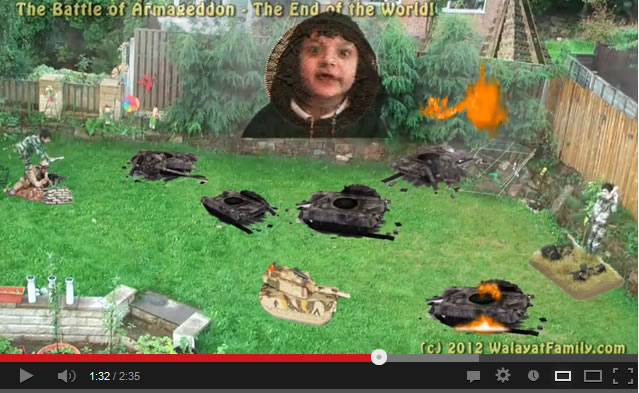 No one can survive the end of the world!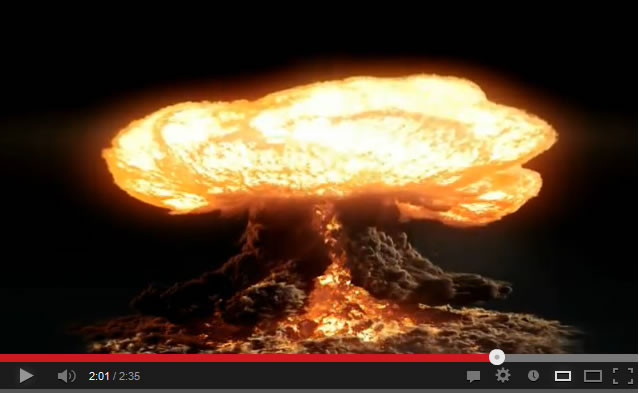 By Adnaan Walayat of Silverdale School
Anika of Dobcroft School shows how to get rich quick by using the Tooth Fairy method.
Several siblings will be required to maximise profits.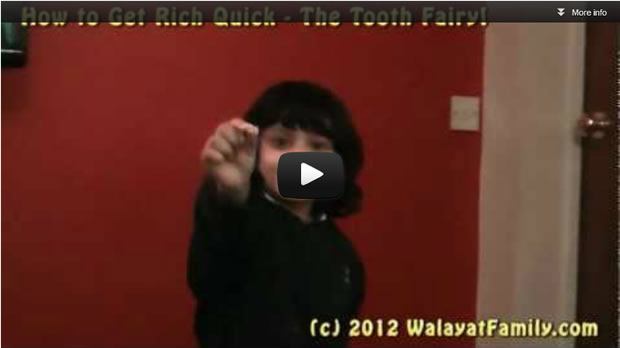 Watch the tooth fairies dance!
Forget Samsung Galaxy S4, or Note III, the latest great phone from Samsung is the Minecraft Creeper phone, as demonstrated by Adnaan and Sami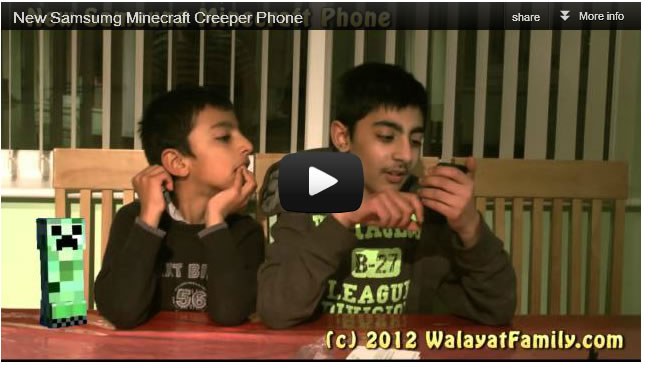 Unboxing the new Samsung Minecraft Creeper phone.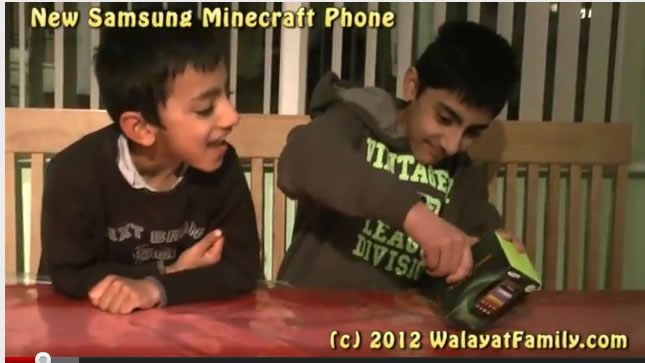 Hmmm now to figure out how to turn it on?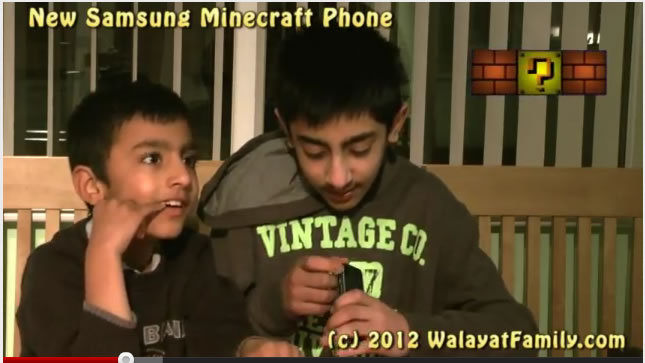 Time to party - it works!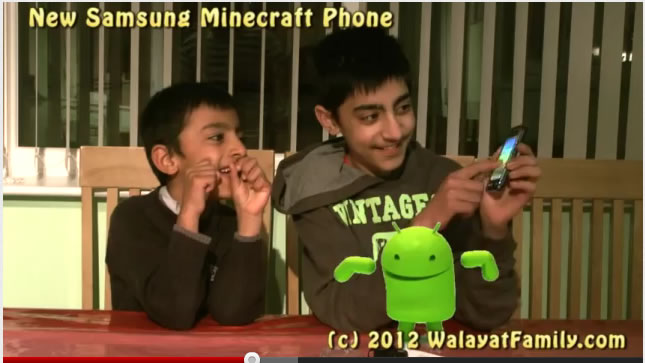 Sami's building a lego house for his sister Anika, in Silverdale, Sheffield S11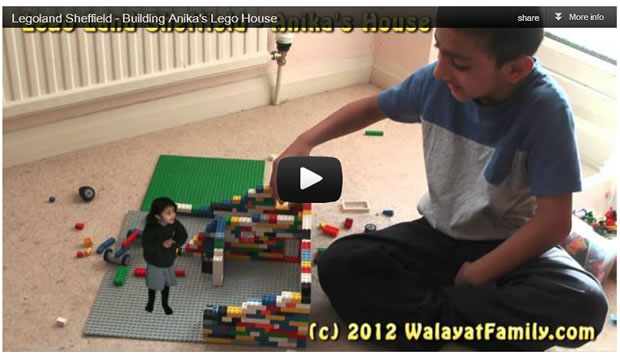 Naughty Sami cannot resist taking a swing at his tiny sister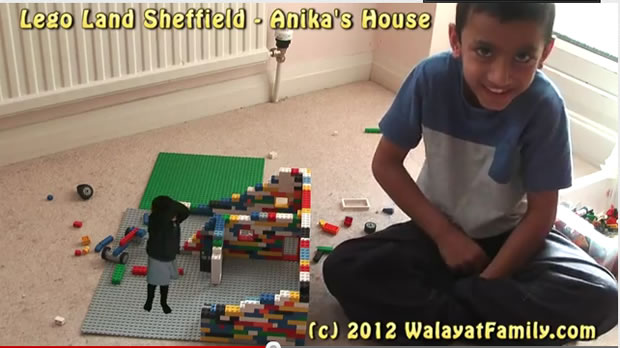 Give Me the Power!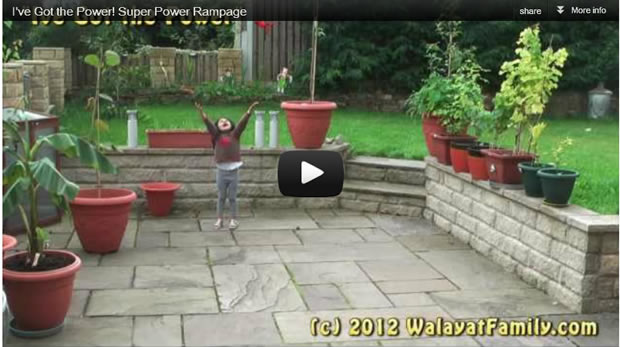 Anika's Got the Power!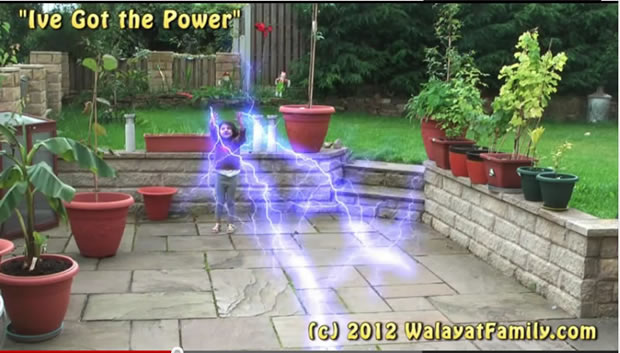 Now Anika's Got TOO Much Power! She's destroying the whole area!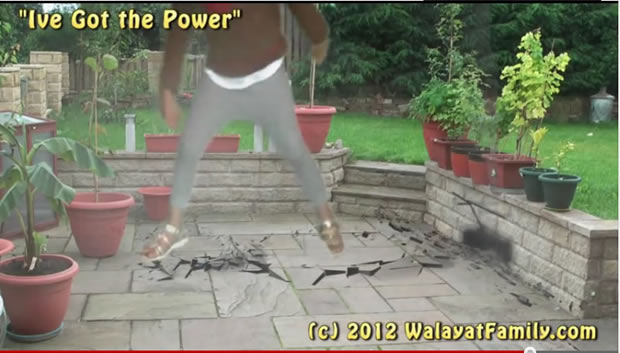 New friends of Dobcroft Infant School, Sing along to "Five Little Monkey's" with Anika, though be prepared to be surprised!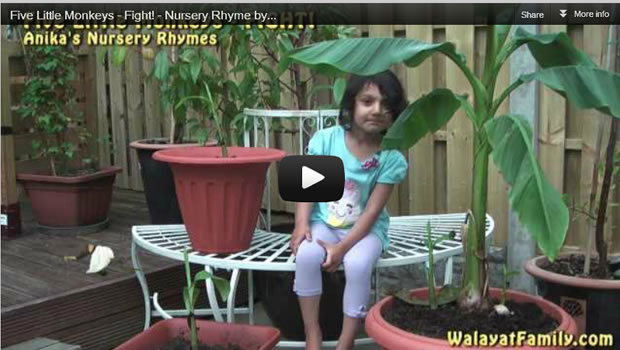 Five little monkeys jumping on the bed
One fell off and bumped his head
So Momma called the doctor and the doctor said
No more monkeys jumping on the bed!
Twinkle Twinkle Little Star" performed by Dobcroft Infant Schools own little Star Anika.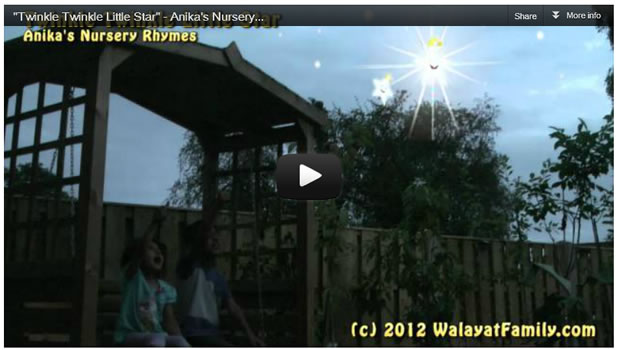 Sing along with Anika and Sami
Twinkle, twinkle, little star,
How I wonder what you are.
Up above the world so high,
Like a diamond in the sky.
Twinkle, twinkle, little star,
How I wonder what you are

Take a stroll around Anika's magical Jurassic park garden, where all is not as it seems!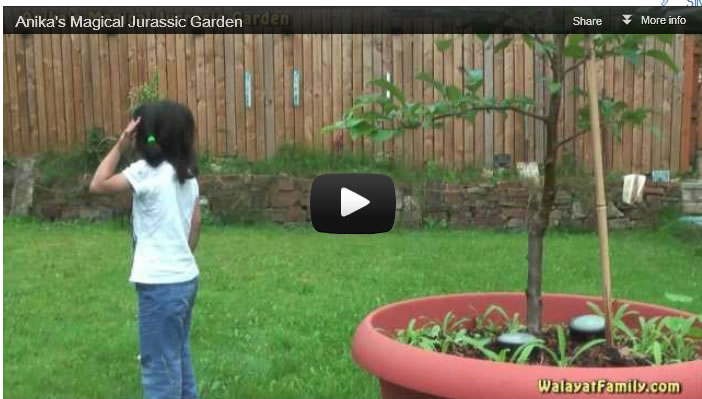 Has this human cloning gone horribly wrong ? Well at least for Adnaan it has!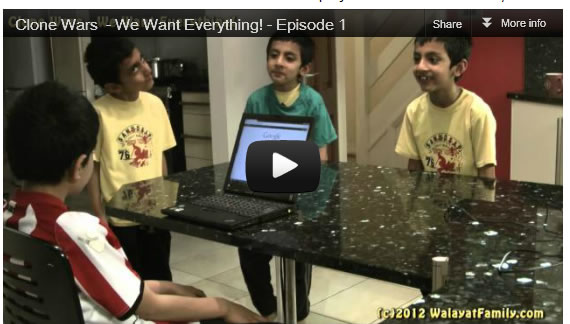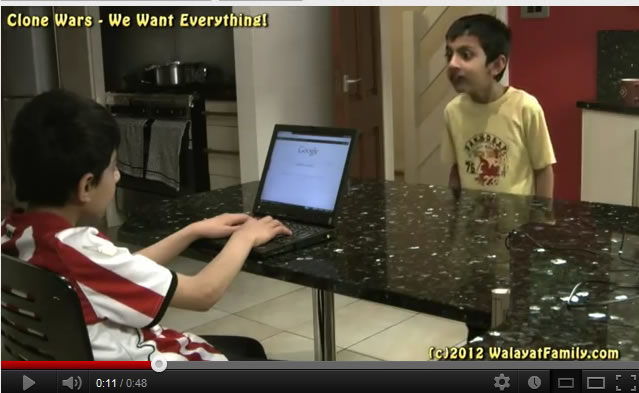 Whilst it is easy for Adnaan to handle one Sami, all three at the same time is an impossibility!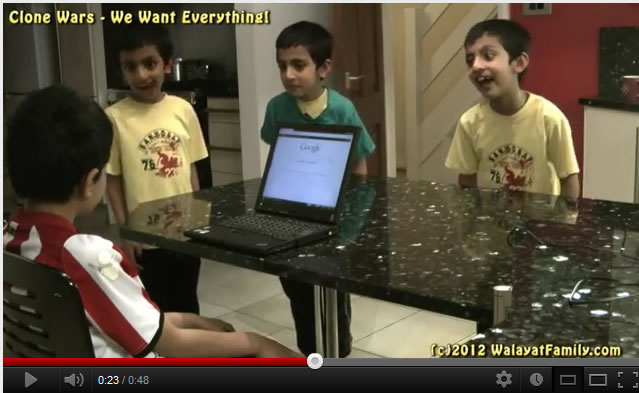 Adnaan and Sami at Silverdale spend much of the summer holiday's practicing and perfecting their Super Hero skills, in this video Adnaan uses the force to generate and then share with Sami a highly charged lightening field, which is a must have offensive and defensive super power for all would be super heroes.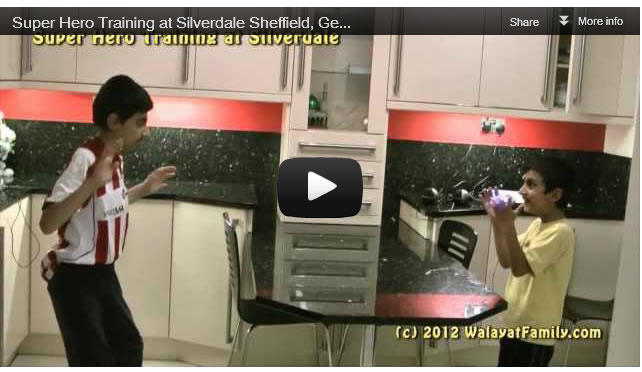 Here, Adnaan is generating an electric field.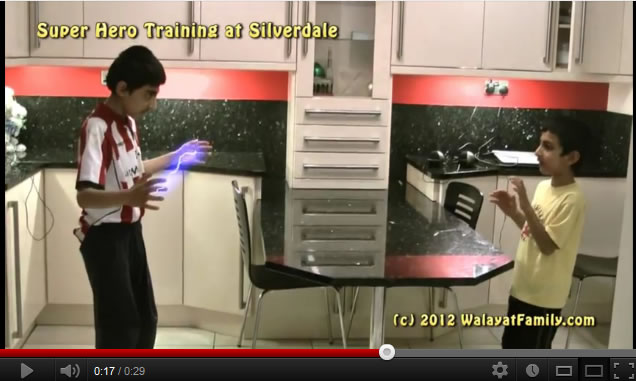 Come on Adnaan share your super powers with Sami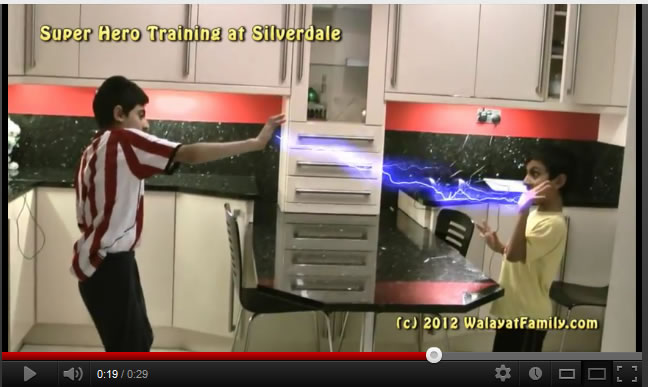 Its too much power for little Sami and he is forced to give the power back to Adnaan.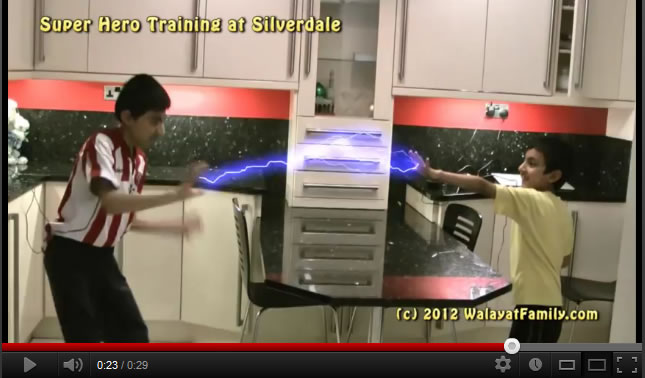 Warning - Don't try this at home as super powers can be very dangerous!
Me and Sami on a trip to London were stopping off in Green Park on our way to Buckingham Palace, when a mass of pigeons attacked Alfred Hitchcock style, off course its more hilarious than horror.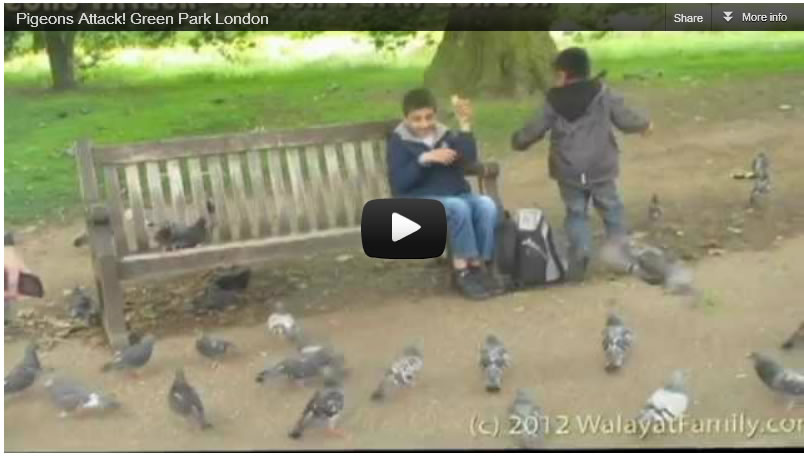 By Adnaan Walayat
Copyright 2012 http://www.adnaan.net/ - All Rights Reserved
Merging Alternate Universe's are resulting in strange happens as that caught on camera where unbeknown to everyone Adnaan appears to have swapped places with Sami to now be the younger brother of the two. Stranger still is the expression on their faces!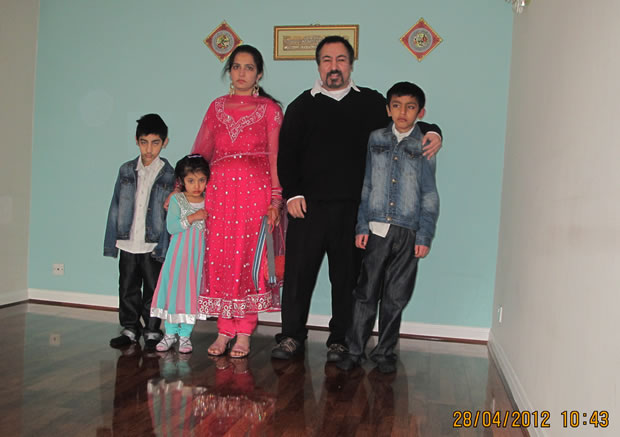 Sami thinks he is spider man or boy and is off on any opportunity to start climbing.
Get down you fool before you fall!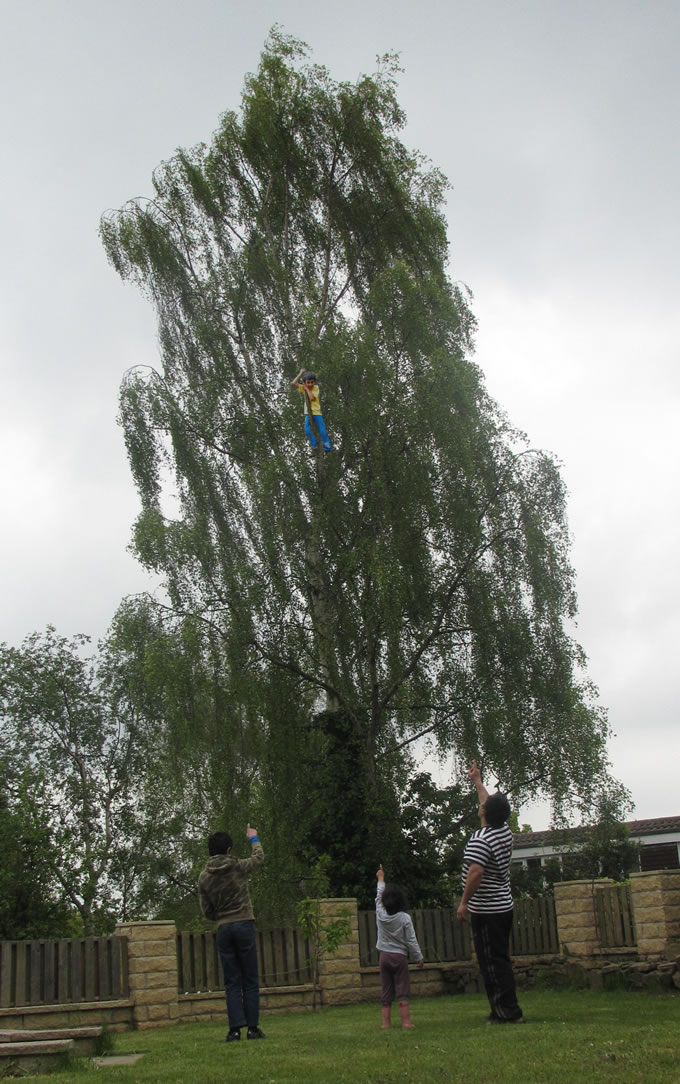 Summer came early to Sheffield this year with temperatures well above the seasonal average during March which prompted Sheffielders to populate Sheffield's numerous parks and open green spaces such as Millhouse Park, which apart form the usual swings and climbing frames also has many pay to use facilities such as tennis, bowling, and a pirate themed boating lake for the children.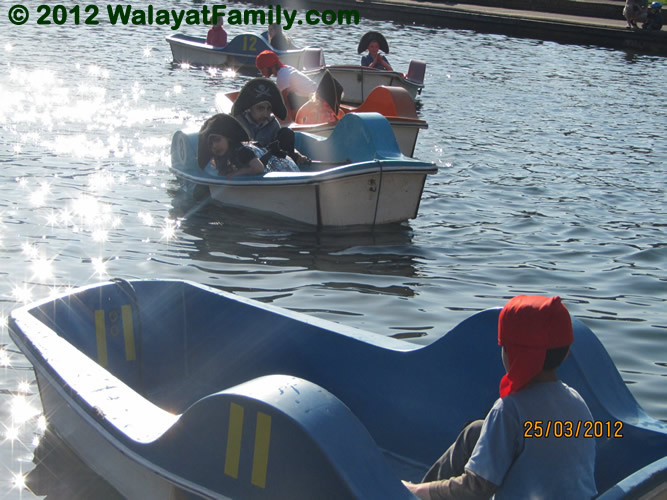 The fee charged is £2 per person per boat or £3 for two in a boat for an advertised 20minutes. Though do make a note of the time the person goes into the boat, as one of our boats was called in for whatever reason after only 10 minutes! That's HALF the TIME! A quick but firm word with the lady operating sorted that out! Still DO ENSURE you clarify the return time with the person operating, lest you experience the same.
The children definitely had a lot of fun fighting pirate battles on the boating lake.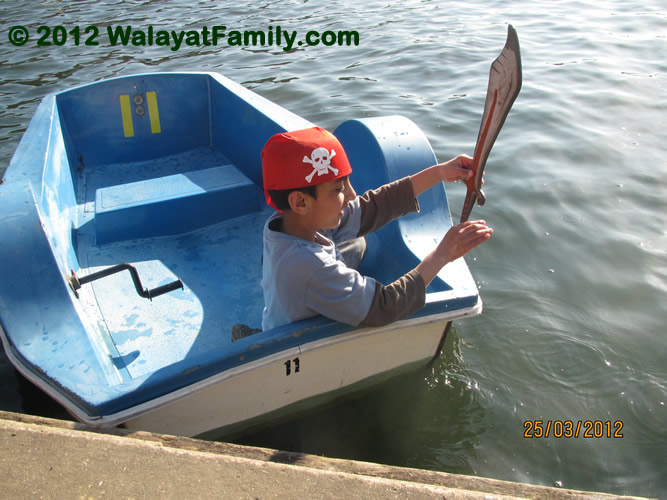 Zara shows Anika and Sami how to play hopscotch at Silverdale Close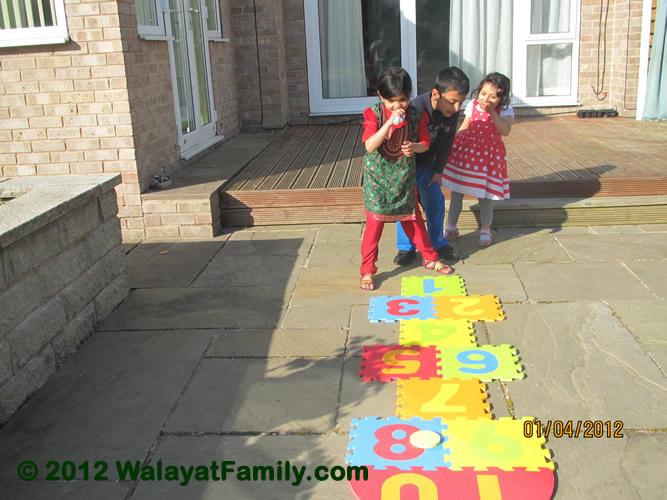 The Rules :
1. Throw the disk onto a numbered square without touching the sides, else you miss your go.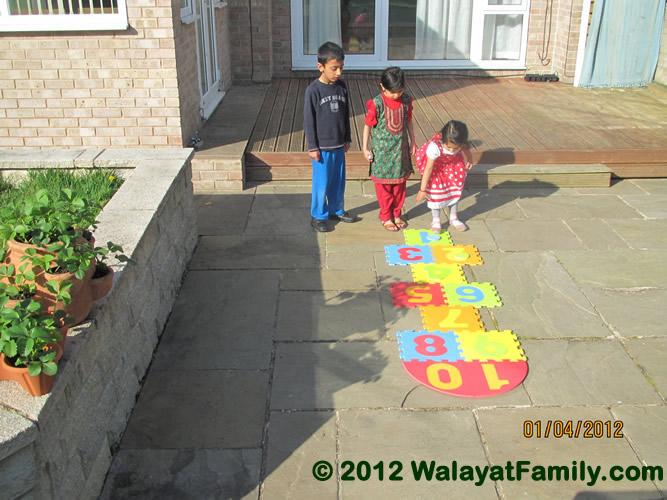 It's official ! Anika has been voted as the Walayat Family's Princess.
Say Cheese Princess Anika