News
Health and Fitness: Sami Coaches Adnaan's Weight Training Strength Building Sports in Silverdale School Sheffield
Adnaan continues his weight training programme to boost his strength before he starts Silverdale Secondary school in September. Now he is helped by his coach Sami.
"Come on Adnaan, just one more rep, you can do it!"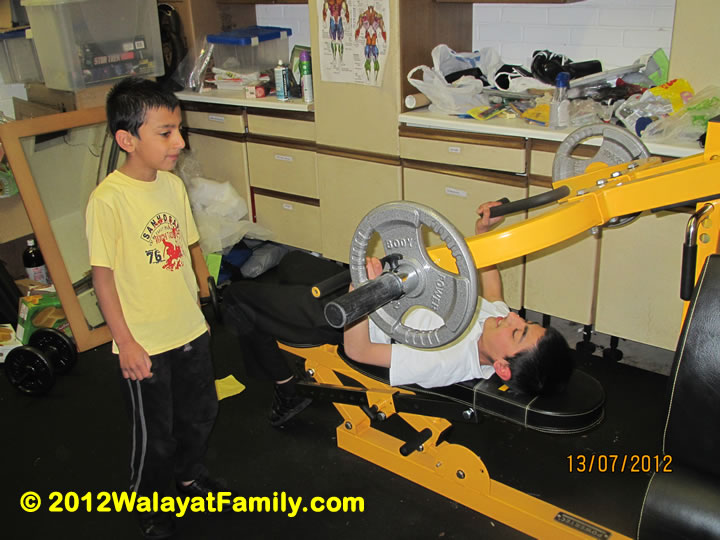 Pull down your arms adnaan not your body.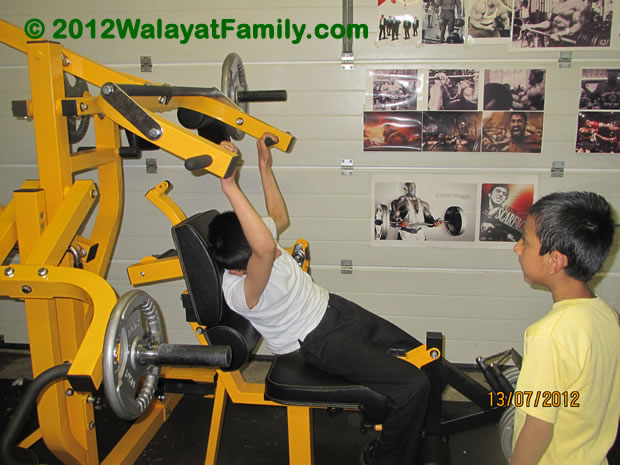 That's it Adnaan, no pain no gain!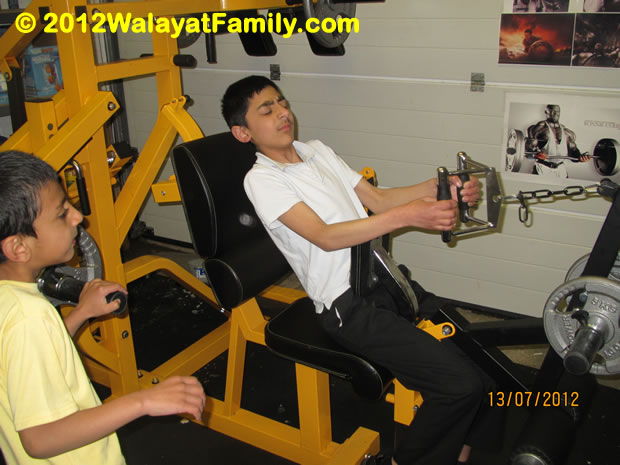 Sami gives it a go.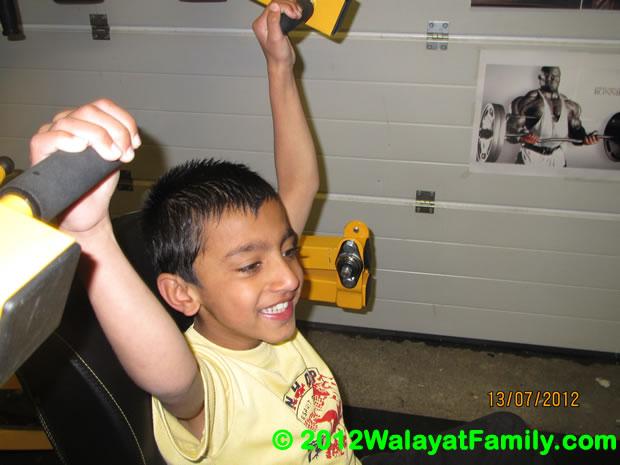 Your too young yet Sami, you need to grow a little more before training.
Adnaan has 2 months left before School starts, the goal is to increase strength by another 50% on top of the 100% gain to date.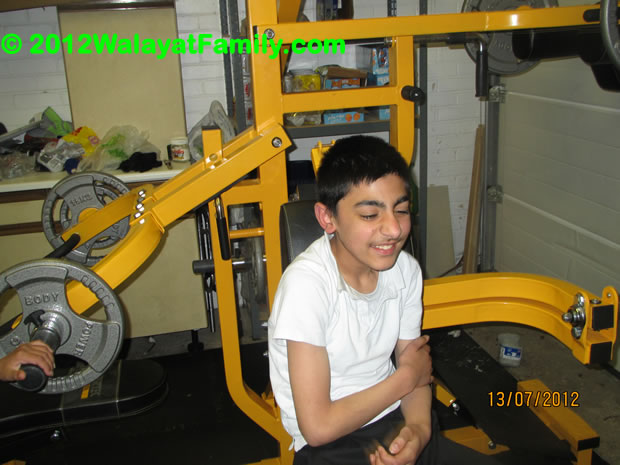 By N Walayat
Copyright 2012 Walayat Family - All Rights Reserved