News
Holidays & Outings: Child Injured on Purla Speed Boat Bridlington Harbour
Everyone loves going to the sea side on a hot summers day. Just be careful if you pop down to Bridlington Harbour and decide to take a ride on the speed boats such as Purla, as our experience was that they cram too many people onto the boat i.e. 5 on the front row. Unfortunately this increases the risks of getting injured as was 12 year old Sami's experience.
The problem is that if your sat at to close to the ends of the front row then there is a good chance your going to get your face banged on the rim that curves round to the front, especially if your a child. Luckily it could have been worse. Also the staff just wanted us to move on because our bleeding son was apparently putting off other people from riding their speed boat, even shouting at us to move on!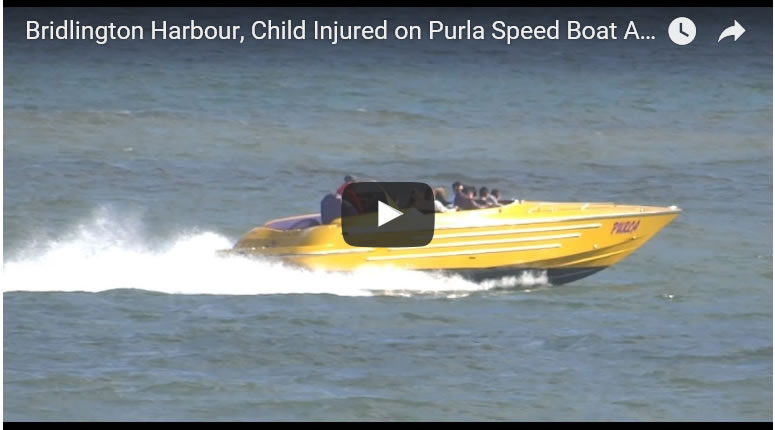 So if your in Bridlington, and choose to take a speed boat ride then make sure they don't cram too many people in the front row at least, as you want your head to be well away from that front rim!
By Nadeem Walayat
Copyright 2017 http://www.walayatfamily.com/ - All Rights Reserved