News
Sheffield Local News: Kash Walayat, Yorkshire Post - Former Councillor quits Job to join Race for Police Commissioner Post
Kash Walayat article in the Yorkshire Post titled "Former Councillor quits Job to join Race for Police Commissioner Post"
"A Former Yorkshire councillor has quit his civil service job to concentrate on his campaign to become one of the regions first elected police commissioners.
Kash Walayat, 41, wants to be Labours candidate when voters in South Yorkshire go to the polls in November,
He told the Yorkshire Post that he had been unable to declare his intention publically until now because he held a senior position at the Department for Education."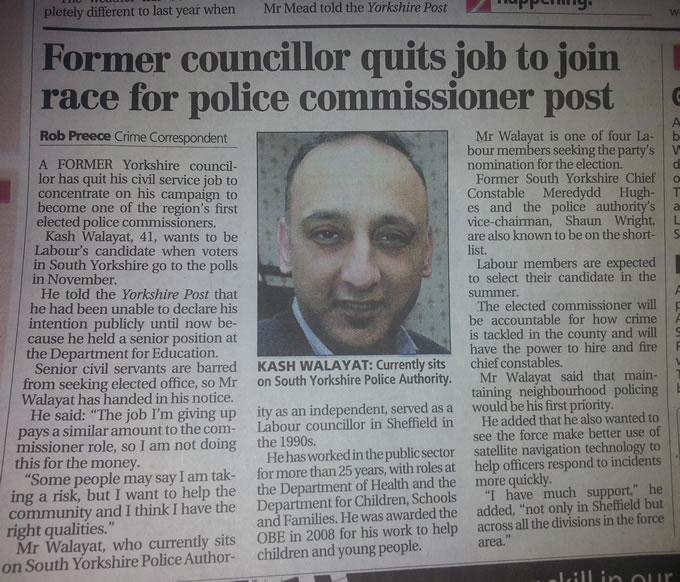 Click on image for high resolution version.